Between September 4th and 9th, over 600 small town and rural Oregonians attended Walidah Imarisha's conversation project tour "Why Aren't There More Black People in Oregon?: a Hidden History". Every stop organized by human dignity group leaders — Grants Pass, Redmond, Astoria, Albany, Newport, and Bay City — was packed! Check out the photos below!
Knowing that just getting smarter about institutional racism isn't enough to affect change, several of the hosting human dignity groups opened the floor to brief organizing conversations following Walidah's powerful presentation. Rooms ranging from 60-200 eager and engaged folks broke into small groups to discuss the following questions:
How do you relate to this history? How is the legacy of this history still seen and felt in this community?
What can we do locally to build communities where everyone can live fully with safety and dignity?
The conversations were dynamic and, of course, far too short! Folks shared their own experiences and community histories of racism and antiracist work. When the Aryan Nation tried establishing their headquarters to Josephine County in 1995, over 1,500 people rallied at the County Courthouse to send a clear message that hate isn't welcome in Josephine County. Helen Hill researched and put together a book titled "A History of Fear and Intolerance in Tillamook County" that ranges from the expulsion of the indigenous tribes of Tillamook County to the lingering KKK presence. The history contained in that book was used to write a play that was then performed locally, including at area schools.
This isn't just history, but a living legacy.  Participants shared reflections on racism within institutions ranging from schools to prisons and local law enforcement. People of color living in rural Oregon described their daily experiences, ranging from insensitive to openly hostile.
What do we do next? Dozens and dozens of great ideas were generated. There was consensus amongst these tour stops that these three areas of racial justice work are needed in rural and small town Oregon in this moment, and can be organized by local human dignity groups:
Public education, especially around interrupting oppressive moments and institutional racism
Building rapid response community infrastructure
Addressing the institutions that advantage white folks over people of color
Several communities arranged follow-up meetings where every participant was invited to come ready to roll their sleeves up and get to work. Here are some of the ideas that came out of almost every tour stop that these groups are moving forward on:
Rural Oregon Community SurveyWe can gather statistics about racism, racial profiling, deportations, and more, but this information doesn't tell us about the lived experiences of folks in our communities.  Do people of color feel targeted by local law enforcement? Do immigrants feel safe participating in public spaces? Is harassment a common problem in our town? The Rural Organizing Project is leading a statewide Community Surveying project to identify and unpack how people of color and working class folks are feeling economic insecurity and lack of safety. Download the survey here in English and here in Spanish. Give us a call at 503-543-8417 or email me atjessica@rop.org to talk through collection strategies!

The surveying project is also an opportunity to build relationships within our communities.  Reach out to service providers, business owners, and knock on doors in neighborhoods. ROP is assembling results for rural Oregon and can share back information and stories from your community, and work with you to organize a conversation to discuss the results and plan next steps.

Welcoming ResolutionsWill your City and/or County pass a Welcoming Resolution that names your community as a safe and welcoming place for everyone, regardless of race, ethnicity, gender, sexual identity, documentation status, etc.? Check out Newport's Welcoming Resolution as an example!

This is one great way to build relationships with influential decision makers and allied groups or organizations in your area. Groups that have passed Welcoming Resolutions across the state have said that this work built up several organizing skills in their group, from resolution writing to outreach to media work. 

October Month of Action: Yes to Driver Cards, No to Deportation!Over 2 million people have been deported in the last 6 years, including hundreds of deportations in Oregon annually, tearing families and communities apart. The pressure is on to stop all deportations once and for all and to pass the Driver Card on November 4th! Called for by rural Oregonian Latin@ leadership, your community can participate in the October Month of Actionwith a rally, march, vigil, or other action that calls attention to our values: Community for All, Family for All, Safety for All, Dignity for All.
Truth and Reconciliation ProjectBecome temporary local historians and, with the help of your local historical society, dig into the ways racism and systems of oppression have played out in your community. Plan an event or create a report to share the results out with the community.

This project is an opportunity to listen to the experiences of and build relationships with communities of color and immigrants, as well as being a way to identify what still needs to change in your community. Holding an event that ties historical systems of racism with current issues creates entry points for taking action.

​Police AccountabilitySet up a meeting as a group with your Chief of Police and spend an hour or two asking questions about how the police are interacting with the community, from racial profiling, deportations that are tearing families apart in every Oregon community, and the military equipment and training many police forces across the state receive.

Are there ways you can collect stories from the immigrant community or other people of color that you can bring to the conversation (such as the Community Survey results)? What would a public event look like? What could a longer-term project be, such as Citizen Review Board?
What of these projects resonate with you? What kind of work is your community doing to address racism and white supremacy? Are you working on any similar projects with your local human dignity group? Email me back at jessica@rop.org and let ROP know!
Warmly,
Jessica
Grants Pass
 Redmond
 Astoria
Albany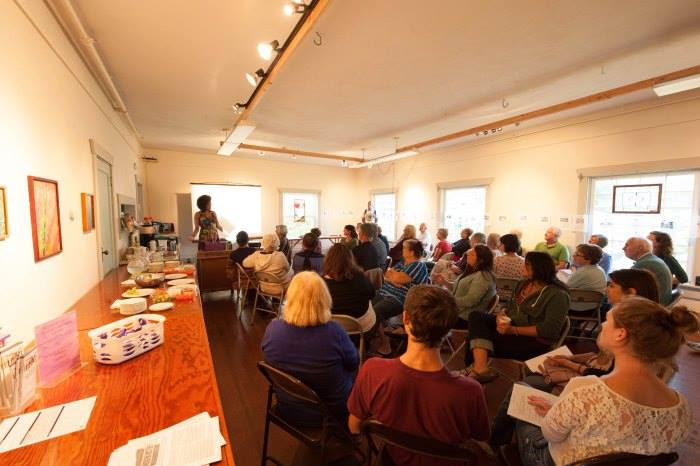 Bay City