In 2020 as part of creating the Roadmap to a Thriving Rural Oregon, the ROP network of more than 80 autonomous human dignity groups, agreed that in order to thrive, rural communities must be safe and welcoming to all people, regardless of their background. This past year, human dignity groups have continued to organize that goal into reality across the network.
This year in Columbia County, Vernonia Equality & Racial Justice (VERJ) focused their power on passing a Resolution at the City of Vernonia Supporting Equality and Inclusion. VERJ formed out of weekly Black Lives Matter rallies organized in response to the 2020 murder of George Floyd and other Black and brown people killed by police. After crafting their proposed resolution, meeting with councilors one on one, and speaking at city council meetings, Vernonia passed their resolution unanimously and this year they have been making sure it gets implemented as they envisioned! After all of their hard work, other human dignity groups across the state have been able to use the Vernonia resolution in their own local organizing thanks to the connections made across the ROP network.
To support ROP in continuing to organize for the long haul, please consider contributing to our work creating safe and welcoming communities for all people.
Umatilla County also celebrated a victory this year! On January 19th, 2021, local organizers with the Pendleton Community Action Coalition made their voices heard and pressured the Pendleton City Council to unanimously vote against preserving historic street names that celebrated Confederate leaders! This change literally paved the way for people of color in Pendleton to feel safer around town because without their organizing, new sidewalks in Pendleton would have been stamped with Confederates' names.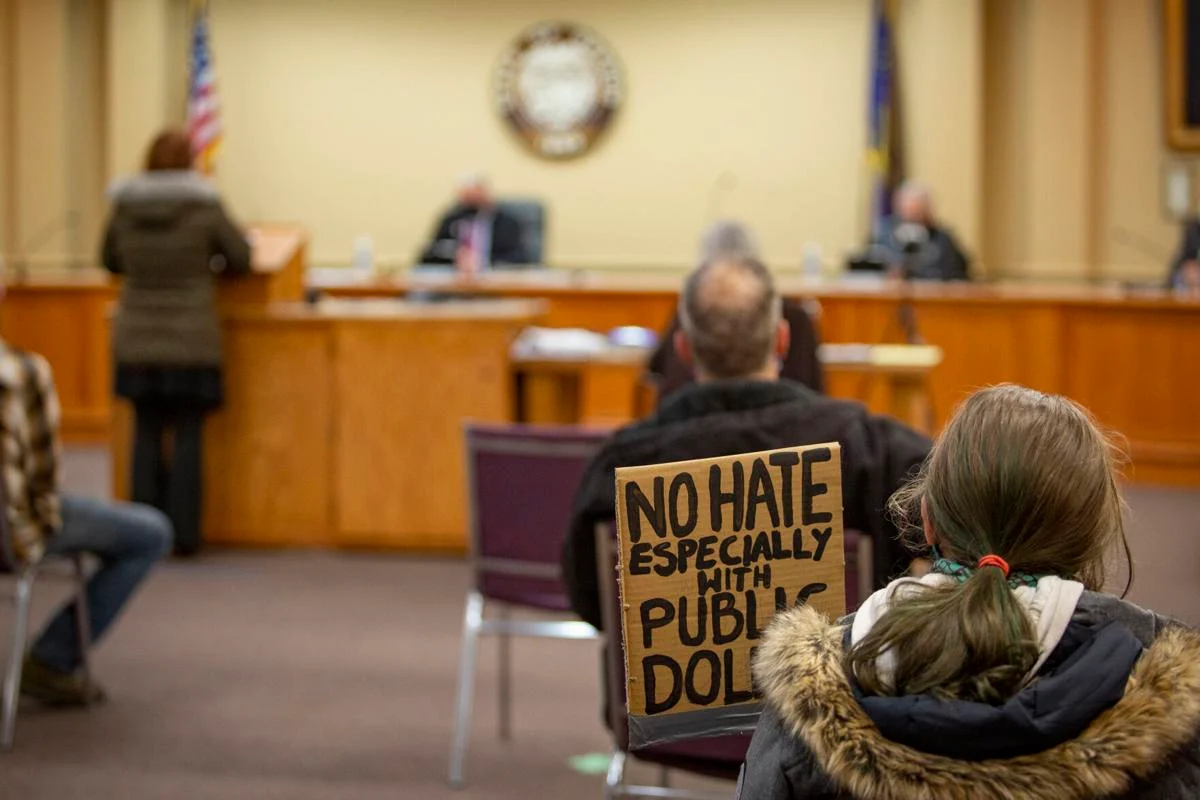 On the coast, organizers in Lincoln County formed Acompañar in order to respond to the abuses that asylum seekers were experiencing in appointments at the Immigration and Customs Enforcement (ICE) office in Eugene. At ROP's Rural Caucus and Strategy Session in 2019, Acompañar connected with organizers in neighboring counties which made it possible to collaborate with local leaders in Lincoln, Benton, Linn, and Lane counties. Thanks to those relationships, Acompañar collaborated throughout the pandemic with partners across the ROP network in pressuring the Eugene ICE office to communicate more clearly as asylum seekers' appointments changed from in-person to phone meetings and voicemail check-ins.
ROP continues to confront racism and win local victories that make communities safer all over the state. What is your group doing locally to uphold democracy and ensure local communities are safe, welcoming and inclusive to all people? Unsure where to start taking action in your community? We'd love to hear from you! Reach out to your friendly local organizer or email Monica P at monicap@rop.org.
To support ROP as we continue this important work, please make a financial contribution that is meaningful to you and help us pave the way to a rural Oregon where every community member truly feels safe. Your support will help keep ROP strong for years to come!