We couldn't be more excited to introduce you to this year's cohort of brilliant and creative Rural Organizing Fellows! The Rural Organizing Fellowship is for rural folks between the ages of 16 and 30 years old who are eager to organize and make change in their small-town, rural, or frontier community! The 2020-2021 Fellows began their work with us in April, and you may have been lucky enough to meet them at the Rural Caucus and Strategy Session or on one of our virtual strategy sessions over the last few months. We've been convening for monthly video calls to learn from each other and share strategies for our local organizing. Fellows are sharing their knowledge and skills with each other virtually, offering everything from workshops on how to be an LGBTQ+ ally to tools for creating food access with dignity to building a shared playlist!
We have 10 fellows this year from all across Oregon! You'll notice that there are only 9 fellows listed here. Due to the immigration status of one of our fellows and her family, she did not feel safe publicly sharing her name and location due to the very real fear of retaliation from Immigration and Customs Enforcement or local vigilantes in response to her organizing. Despite feeling unsafe being named here, we want to acknowledge her commitment to her community and all the important work she does for a stronger and more vibrant rural Oregon!
Meet the 2020-2021 Rural Organizing Fellows!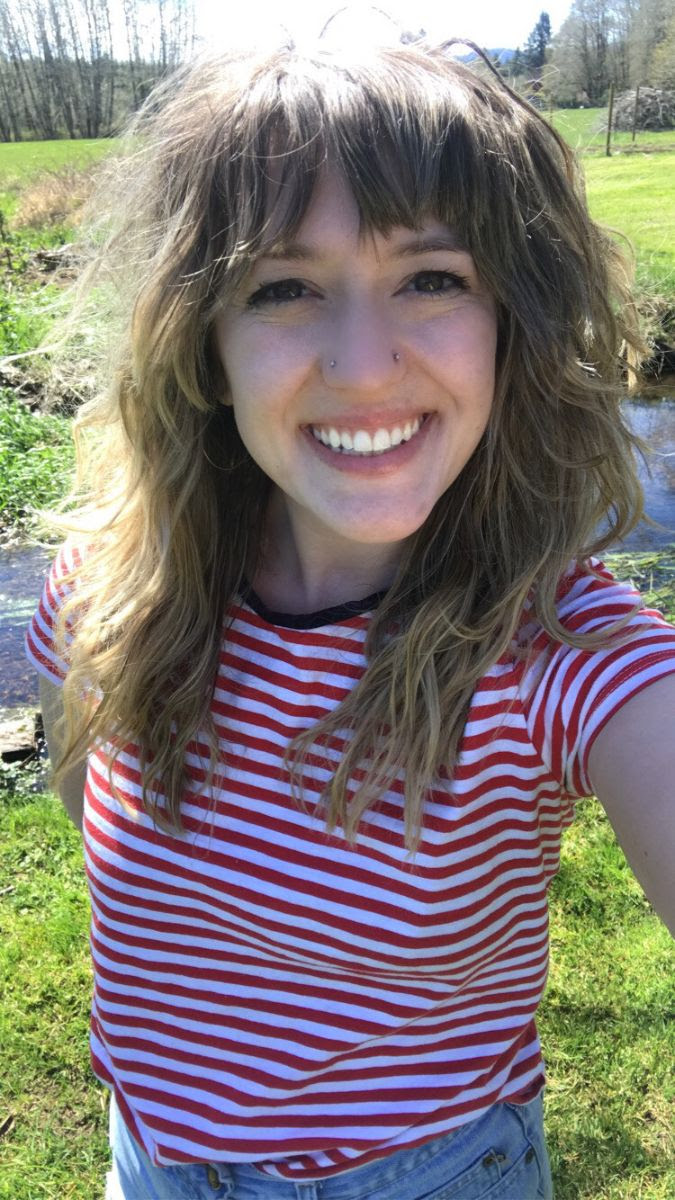 Janie
Jewell, Clatsop County
Janie is a resident of Jewell, the community she grew up in! Passionate about the confluence of education, community, sustainability, and social and ecological justice, Janie just completed her final year of graduate school in the Leadership for Sustainability Education Program at Portland State University. Janie is looking forward to sharing what she learns during the fellowship, including new tools, strategies, and perspectives with her community to create meaningful change. During her free time, you can find Janie working in her garden, hiking, enjoying the coastal mountain landscape, or sharing meals with friends and family.
"What inspires me in this work are my family, my community, and drawing inspiration from the stories of other folks who are deeply committed to doing their best to make the world a more equitable and just place for everyone. I am excited to be a part of the ROP fellowship not only to learn and grow together as a community of organizers but also to establish a network of resilience and solidarity for social justice and sustainability across our state." 
Roberto
Prineville, Crook County
A Prineville resident for nearly 2 decades, Roberto just graduated from Central Oregon Community College, where he received the Distinguished Student Service Award in recognition for his work. From going to the state capital to advocate for Driver's Licenses for All (House Bill 2015) to building a resource center for undocumented/mixed-status students and families on campus, Roberto is passionate about advocating for people of color across Oregon. Roberto is enrolled this fall at the Oregon Institute of Technology in Klamath Falls. When he's not working, Roberto likes to explore the beauty of the Central Oregon outdoors and take his nieces out for ice cream.
"I am excited to be a part of the Rural Organizing Project fellowship to learn more about what kind of person I am. Not only am I excited to learn from all the ROP members new strategies, perspectives, and what motivates all of us but to also grow and become better together for our communities."
Jordan
Roseburg, Douglas County
A Roseburg resident since 2013, Jordan serves as the Program Director for United Communities AmeriCorps, a national service program that works to improve Education, Health & Wellness, and Economic Opportunity in our communities through volunteer mobilization. Jordan is an advocate for social change outside of his job: he's served in every capacity at his local domestic violence agency, as well as volunteering as a Cooking Matters chef at the Douglas County Food Bank. When he's not organizing or volunteering, Jordan loves cycling around the Umpqua Valley and cooking meals with friends.
"What I love most about calling the Umpqua Valley home are the people who consistently inspire me with their passion and dedication in ending cycles of violence through justice and liberation work, creating spaces that foster community resilience and individual healing, and who find creative ways to unite community." 
Thalia
Kerby, Josephine County
Thalia has lived in Kerby, Oregon for 8 years. A high school sophomore, Thalia has been organizing a weekly walkout for climate change and the destruction of the Illinois Valley watershed. Thalia was "born into" social justice, with her mother taking her to protests and community events for as long as she can remember. Thalia is excited to brainstorm and find new ways she can help her community with other activists during the Fellowship!
"The amount of potential my area has to become even more amazing and supported inspires me to work for my community, so we can be the best version of ourselves."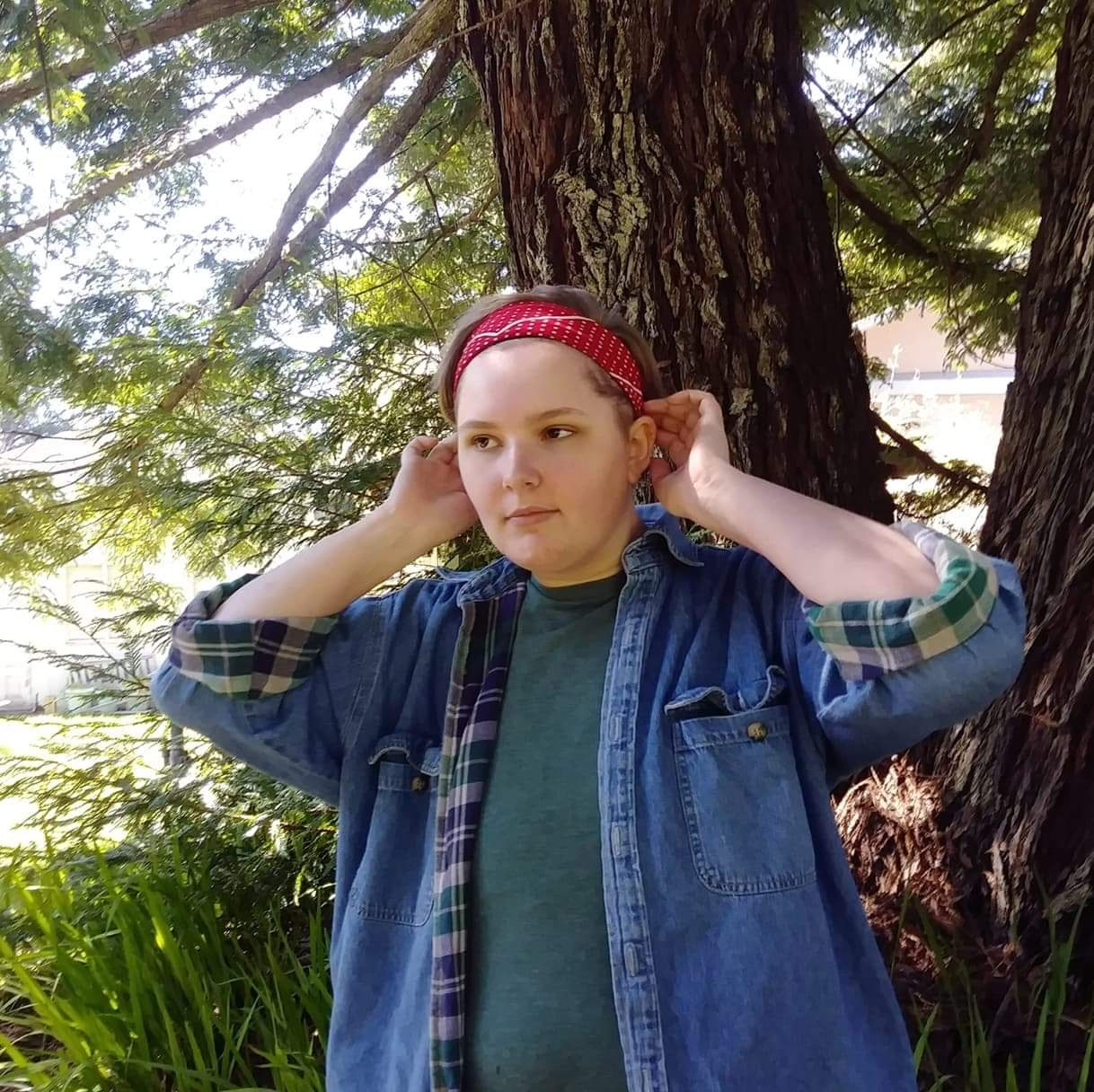 Des
Otis, Lincoln County
Des has lived in the Otis/Lincoln City area for nearly 12 years, and loves the small-town vibe and supporting locally owned businesses. When Des isn't working, he likes to write short stories and novels. Des has been the president of his high school's GSA for 3 years and has been active in advocating for LGBTQ+ students in Lincoln County.
"I'm constantly inspired to work harder for justice for all by my close friends and the people around me. I am witness to many acts of injustice, as well as seeing discrimination across the board. I know I have a privilege by being a white person with a good amount of social support and I want to be sure I use that privilege for helping the ones I love and beyond." 
Sophia
Waldport, Lincoln County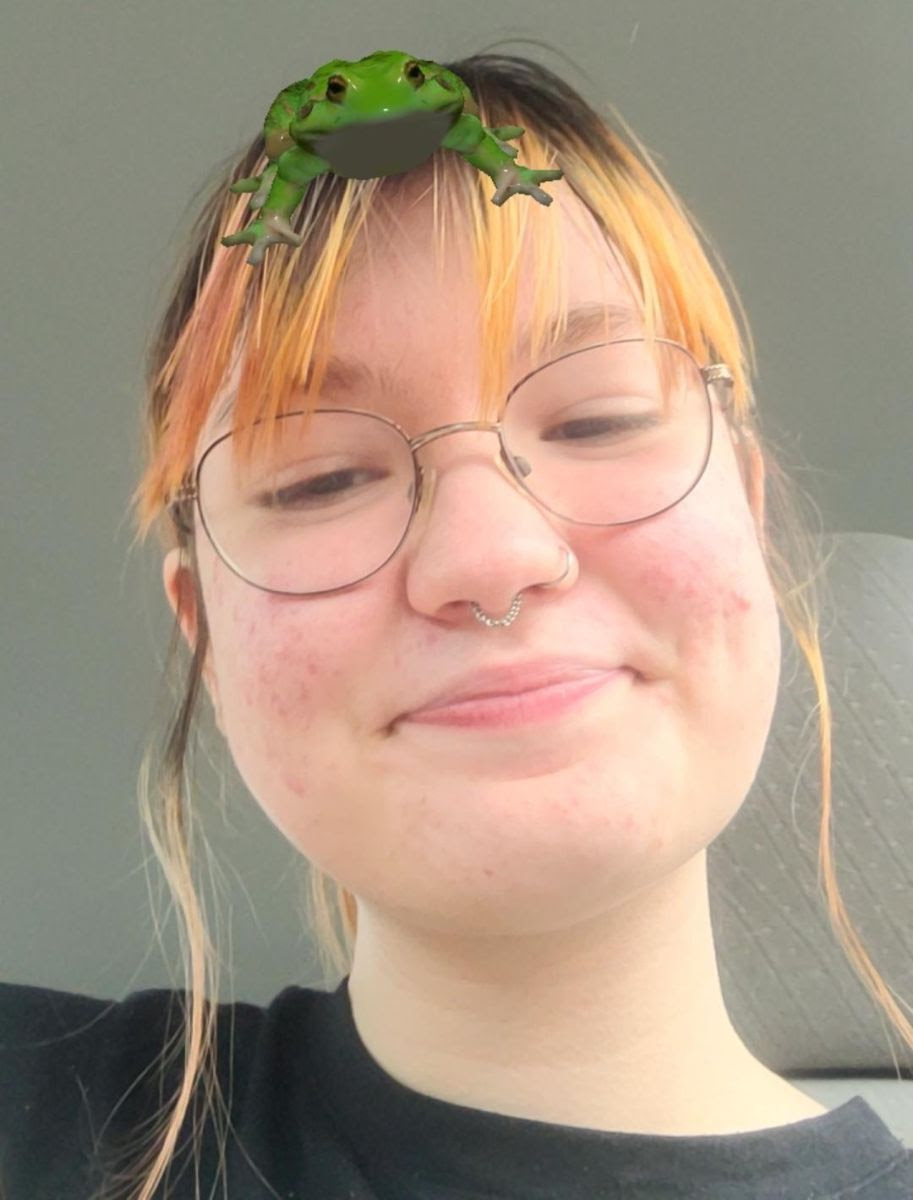 Sophia lives, works, and organizes with other young folks in the coastal town of Waldport. One of the things she loves most about it is the scenery, and looking out the window and seeing the forests and children playing outside! Sophia has seen a lot of hate in her community, whether it is people making harmful jokes about minorities or holding up signs and flags with hateful history and meaning. What she sees in her town and the recent Black Lives Matter uprising motivated her to take action with other young people in her community to create a more welcoming and safe place for all.  When she's not working or studying, you can probably find Sophia singing songs with her ukulele or playing video games with friends, her favorite things to do!
"I'm excited about the fellowship because I love getting to know people who are interested in the same things as me and I am excited to get to know more people in my community who also want to organize!"

Orion
Silverton, Marion County
Orion lives in Silverton, a small town in the Willamette Valley just under the Cascade Range. What he loves about Silverton is how residents take great pride in their community and work to care for it. In being part of the fellowship, he is most excited about connecting with other activists and community organizers across the state and is eager to hear more about the programs and strategies used by his peers, and how they overcome their own challenges. Orion is committed to supporting his neighbors to oppose corruption and he is inspired to do community organizing by his search for higher truth and a greater law. When not working, Orion loves to take walks through nature. He is blessed to live in a rural community and to have a lot of opportunities to immerse himself in a calmer and more verdant environment.
"My love of law and knowledge is what inspires my quest for dignity and justice. The world is a dark place for many people, and made darker by those in power, who live beyond the scope of dignity and justice." 
Josh
Monmouth, Polk County
Josh lives in Monmouth, Oregon where he is a student at Western Oregon University. Going into his fourth year of college studying applied mathematics, Josh works as the campus coordinator of the university's food pantry, recruiting and training volunteers while keeping the pantry running in a way that offers care and dignity. Josh is looking forward to the Fellowship's community of leaders and organizers that he can now call friends. During his free time, Josh loves drawing, graphic design, collecting records and CDs, and gaming!
"I think that everyone has the ability to be a humanitarian. That doesn't mean everyone needs to dedicate their life and career to work towards a charitable cause. To me, it means doing what you can, whenever you can, to make the world a better, kinder place." 
Keyen
Mission, Umatilla County
Keyen, a high school sophomore, is a member of the Confederated Tribes of the Umatilla Indian Reservation and a part of the Tribal Youth Council. Keyen loves to sew traditional dance outfits for contemporary pow wows. She also loves to attend and dance fancy shawl for her community pow wows! During the fellowship, Keyen is excited to meet with new people and expand her horizon by seeing different views of other communities.
"I love that we come together for most events hosted by our community members. I love seeing our community come together to heal or visit with each other! I hope and expect our community to grow together, to be even better, and reach new goals that we couldn't reach before, such as making drug and alcohol issues more known in our community to create resources for those who need them!" 
Keep an eye out for more updates on what the Rural Organizing Fellows are up to!
Warmly,
Hannah and the ROP Team