One of the most important ways ROP is building a thriving rural Oregon for all is by connecting rural voices. We know how important it is for rural communities to be able to communicate with each other and stay up-to-date on current events, both as a way of building community and to keep members of that community safe from climate disasters and other threats.
In 2021, ROP helped keep rural people connected in several important ways. From Ashland to Wheeler, we extended assistance to several human dignity groups to keep mobile hotspots distributed in the early months of the COVID-19 pandemic humming! While those hotspots were crucial to maintaining access to schooling, health information and jobs, they are a local stopgap solution to a broader problem that must have more public investment. Recognizing that need, the ROP network also worked this year to put pressure on Governor Brown and the Oregon legislature to invest in the Rural Broadband Capacity Program, winning $120 million in new funding for the program! This program will make it easier for rural communities without an internet connection to install broadband infrastructure that wouldn't have otherwise been built.
ROP also continued to produce community media this year, using the second season of our podcast Rural Roots Rising to uplift other rural radio creators and supporting the development of two new community radio projects in Baker and Lane counties!
We're excited to connect with you in 2022 for ROP's 30th-Anniversary! Make a special gift today in honor of this milestone and for 30 more years of powerful rural organizing – thank you!
Beyond improving rural access to community media and communications infrastructure, ROP has also worked this year to celebrate rural Oregon's rich mosaic of experiences by preparing to launch an exhibit about the past 30 years of history of the ROP network and its powerful rural freedom fighters! Just as rural voices and communities are often overlooked or oversimplified in national media, rural voices are similarly underrepresented in the historical record and in many archives. Most movement-centered archives are located in cities and mainly document groups and organizing in those places. Have you ever been to an exhibit that specifically centered rural voices? Before working on this project, we hadn't either!
We hope this exhibit will be a space for people to learn, get inspired, and come together in discussion and reflection on the struggles and victories of the past, while also dreaming ahead of the world we want to build for the future. We're designing a kid-friendly interactive element and planning to provide versions in English, Spanish and audio-only (both in person and online) to keep it inclusive and accessible for as many members of our community as possible. We are working with human dignity groups interested in hosting the exhibit to strategize around the types of events and projects that could complement their community's experience: discussions between movement elders and younger activists, an oral history program or story-gathering event, developing a history of their own group to display as part of the exhibit…the possibilities are endless and we're excited to help facilitate all of them!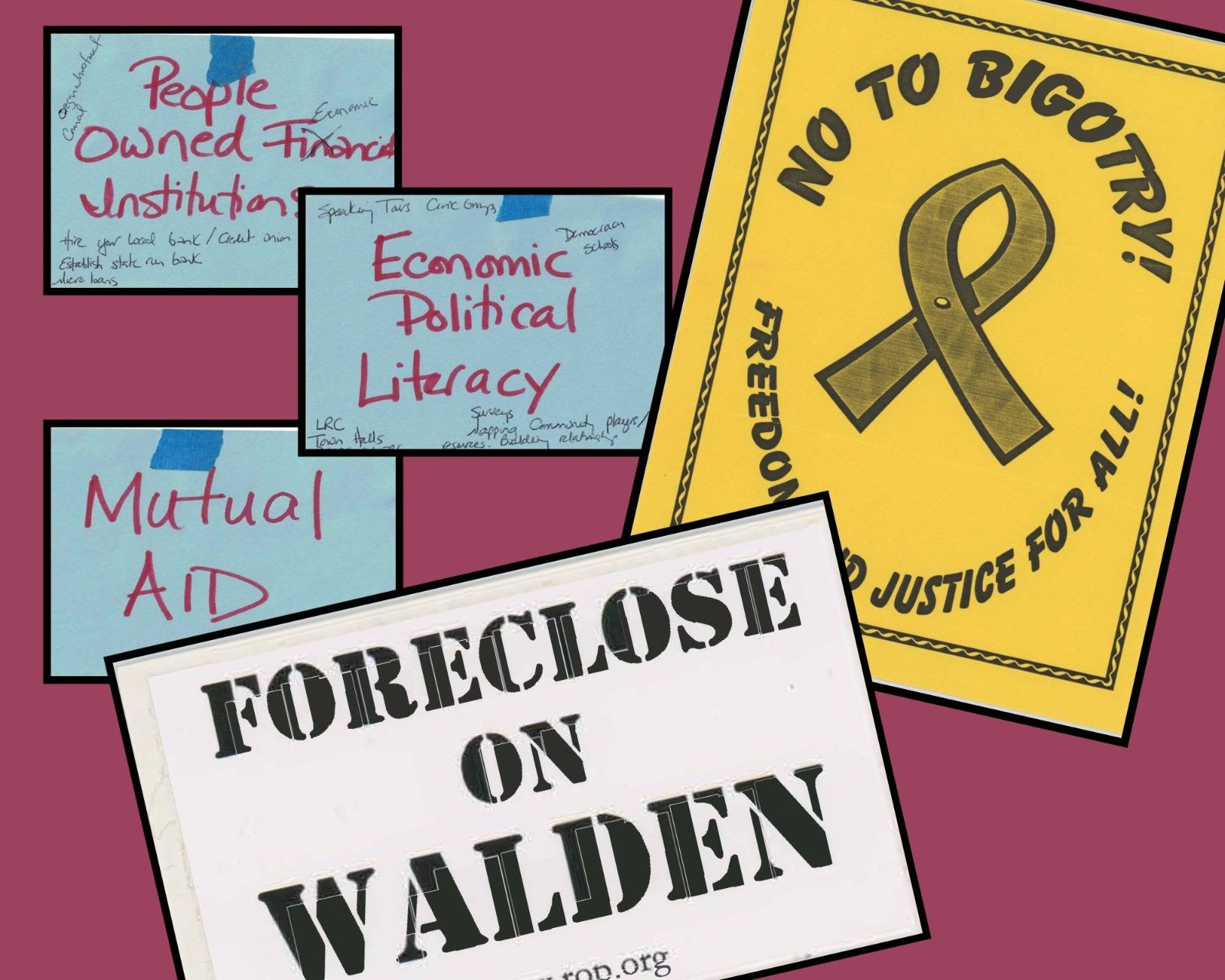 Do you believe in the power of connecting rural voices across generations and regions? Are you excited about historical storytelling that focuses on rural Oregon and the community organizers who have fought for their communities for decades? If the answer is a resounding "yes!", make a donation today to help strengthen and prepare ROP for the next 30 years of work supporting a powerful network of groups who are creatively and courageously building stronger and more vibrant communities for a just democracy across Oregon.