Did you know ROP hired an archivist? Kate Orazem joined ROP in November 2020 and has started to process our collection of materials which document 30+ years of rural organizing in Oregon. What do ROP's archives contain? What stories do these records tell? And why does all this matter for ongoing organizing happening today?
To help answer those questions, we recently published a basic guide to the ROP archives on our website. Typically, an archivist might wait until the collection is fully cataloged to share a document like this, but we're so excited to connect folks with these materials that we want to share out what we are finding in the collection even as we're working to develop a more detailed description of all the materials.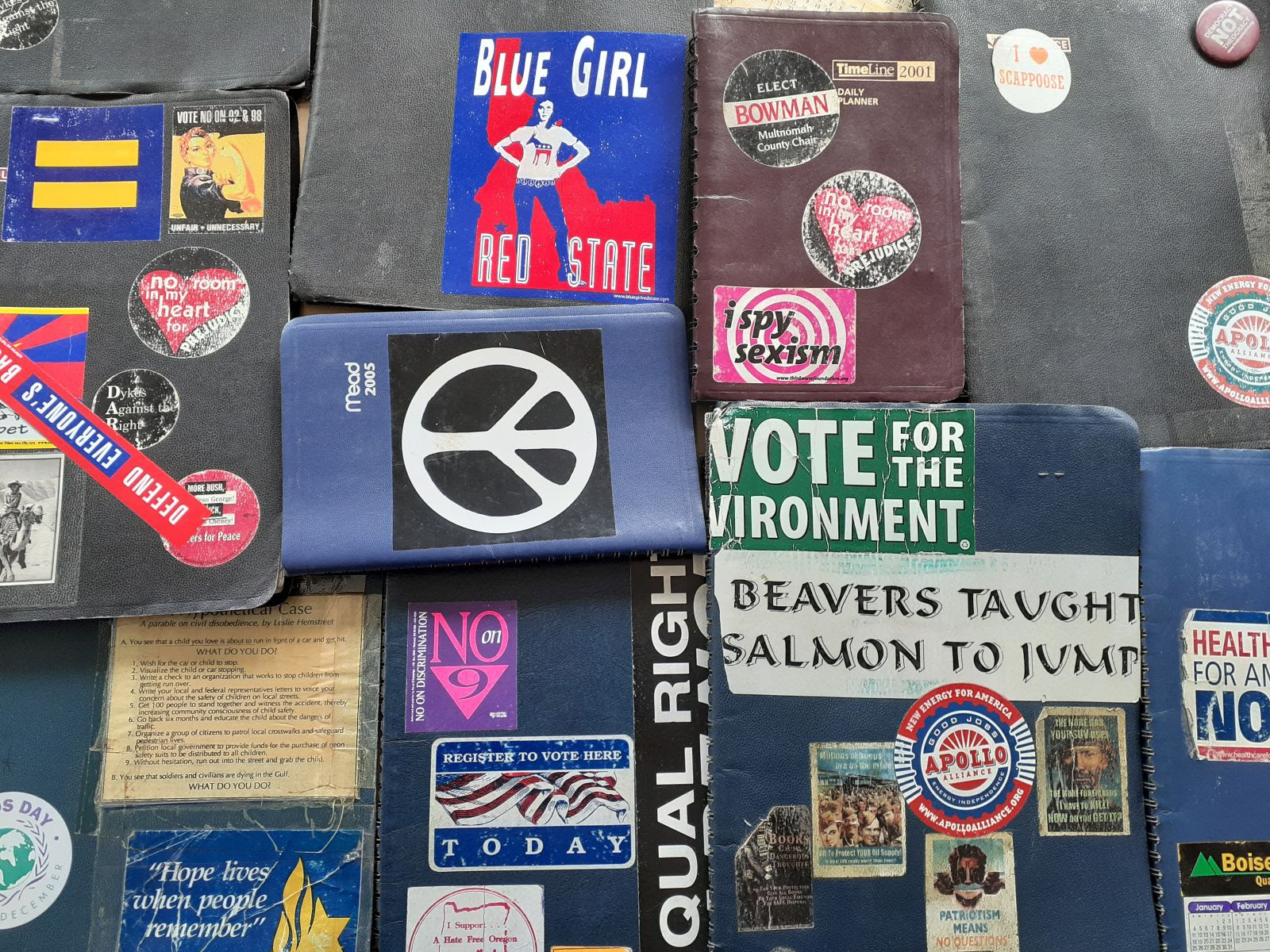 The guide describes the types of materials ROP's archives contain, summarizes ROP's history and the historical context reflected in its records, and provides a list of the labels used by the record creators (ROP's former and current staff) for all 67 boxes of archives. Publishing this document online helps make it more accessible and will hopefully allow interested folks to determine whether ROP's archives are relevant to their needs.
How could your human dignity group use these archives?
Perhaps a movement elder in your area is retiring and you'd like to find some event flyers, newspaper articles, or photographs that reflect their organizing, for use in a celebratory slideshow or Facebook post.
Maybe you're interested in learning more about past organizing in a certain county or around a certain issue to help inform your strategic planning.
Or, if your human dignity group is working on developing a website that includes an "Our History" or "About Us" section, ROP's archives would be a great resource for that information!
How else are you excited to participate in the archives?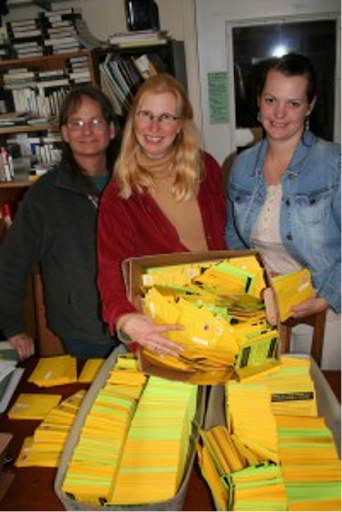 Whatever your interest in the ROP archives, you can use this collection guide to get a sense of what records we have that might be relevant to your needs. To dig in further, you can contact our archivist Kate to arrange a visit to view relevant materials or to help develop a research plan for your specific question. Even if you don't currently have a topic in mind or a specific historical story you'd like to see told, we encourage everyone in ROP's network to check out this collection guide, and learn more about ROP's history. How can you imagine using archives to build a thriving rural Oregon for all? We are so excited to dream with you!
If you'd like to chat about archives, help with the ROP archives work, learn more, or explore options for processing your own or your group's archives of rural Oregon organizing, our archivist Kate would love to hear from you!